About Us
Remember the days you could ask your mom to clean anything?
As you get older you start to realize, maybe mom can't clean everything for you, but you'd still like a momma's touch?
Meet Momma Jane's Cleaner.
A rainbow kind of cleaner, that aids when those cleaning tasks need a helping hand.
Momma Jane's Cleaner (MJC) is a concentrated oil cleaner, designed to help break away resin without scrubbing. Made from the oils of citrus plants, because ingredients & quality are a HUGE deal to us, & after some feedback, we realized just how important ingredients are to you too!
We are certain you will love Momma Janes products, but for some reason if you do not, please shoot us an email so we can work on getting you a resolution. Your happiness matters, if you aren't happy, shoot us an email & tell us why!
Meet Amanda, Momma of Momma Jane's Cleaner.
With a love for cleaning since she could walk and a deep fondness of plants, she knew there had to be a way to combine the two.
Today she is teaching her three daughters and spreading kindness through a cleaner all over the world.
Get to know her on the main Momma Jane's Cleaner Instagram page as she shares humor, kindness, and lots of BEFORE & AFTERS.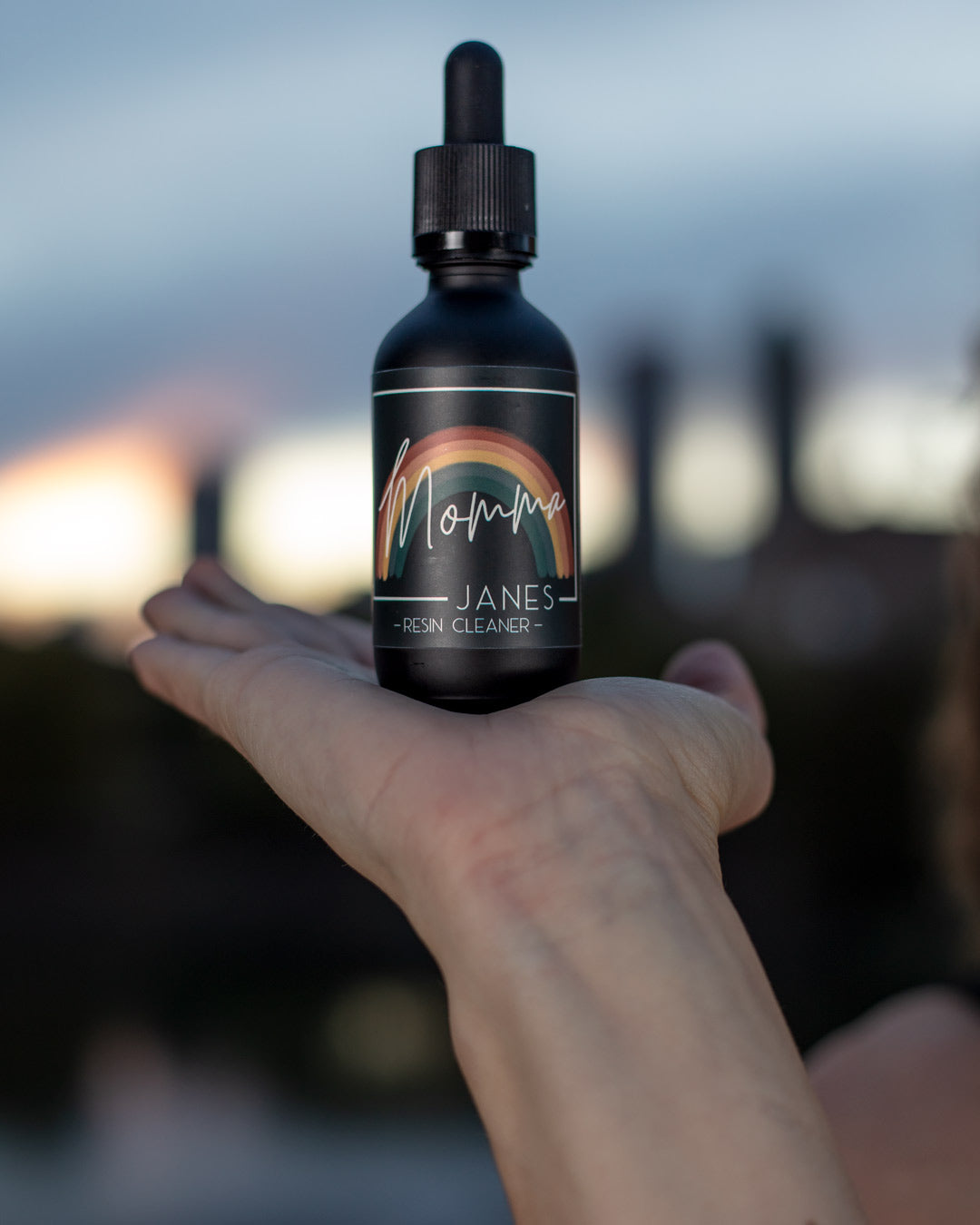 MJC's Affiliate Program
We love affiliates & affiliates love us! Why? Because who doesn't love help in the cleaning world and getting paid to share their love for MJC.
From artists, homemakers, mommas, comedians, bloggers, glass makers, and more; we are committed to creating a kinder future with some more happiness.
We provide affiliates with content, ideas, catch phrases, and audios to maximize success.
Sounds like a match?
Apply below and let's get the party started!
Apply Here