FAQs
+ + +
- What Momma Jane's Cleaner (MJC)?   A plant concentrated resin cleaner designed to make cleaning resin and carbon coated items, much easier.
- What can I clean with this cleaner?   Glass, silicone, ceramic, and steel.
- What is the smell?  Lemon baby!
- How do I use the single use?  Coat resin with cleaner, add HOT water covering residue line, and shake/ swirl. Wait 5 - 20 minutes and shake again. Rinse thoroughly and enjoy the lemon freshness.
- I am wiping something with this cleaner, how do I use it?  Make the cleaner to coat resin or carbon. Wipe with wet towel or rag. This gives the residue the opportunity to be in direct contact to the cleaner. 
- Can I carry the Momma Janes Products in my shop? Yes, visit the contact us page & shoot us a message.
- What is your return policy? Your happiness matters, if you aren't happy, please take before and after pictures and shoot us an email.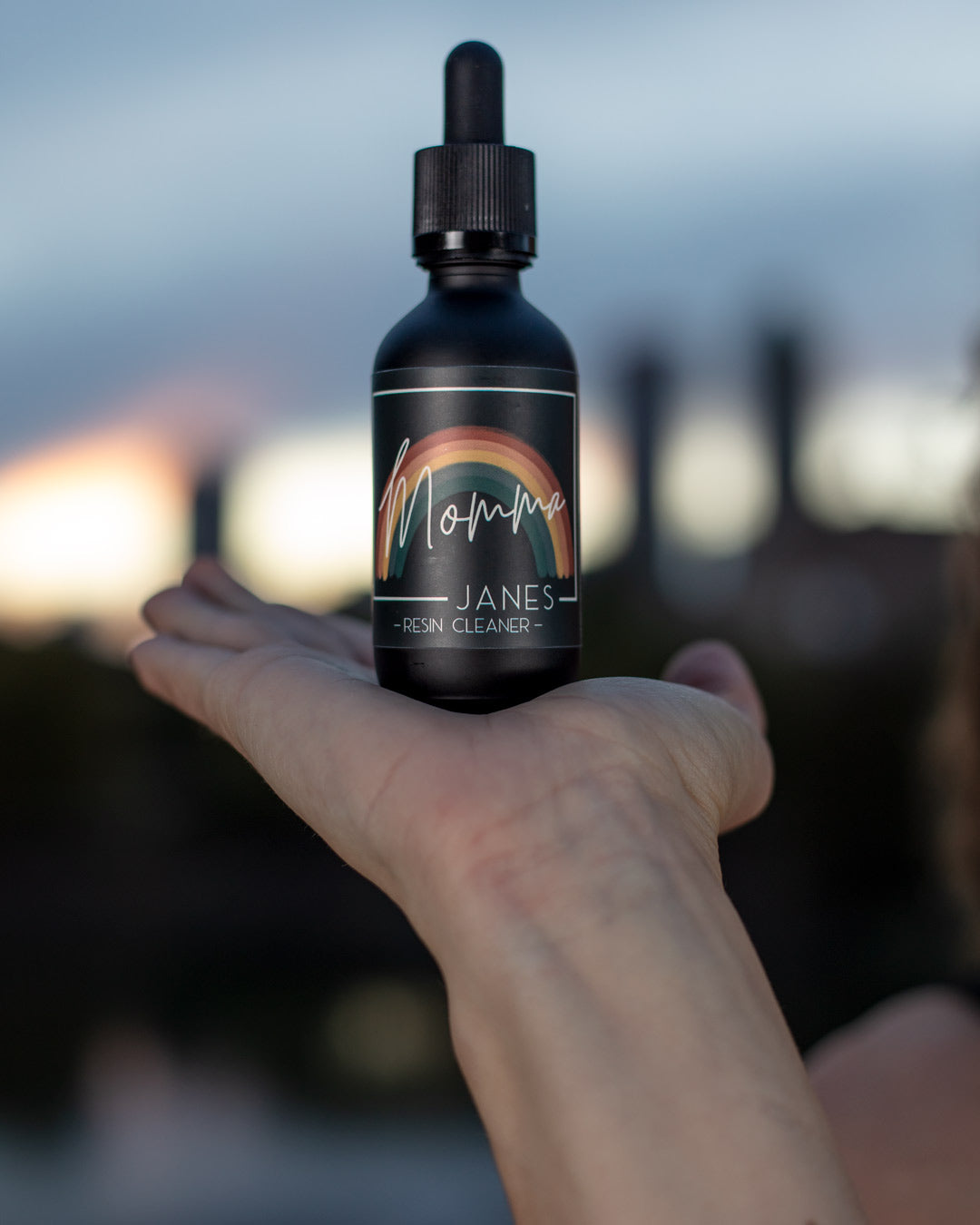 MJC's Affiliate Program
We love affiliates & affiliates love us! Why? Because who doesn't love help in the cleaning world and getting paid to share their love for MJC.
From artists, homemakers, mommas, comedians, bloggers, glass makers, and more; we are committed to creating a kinder future with some more happiness.
We provide affiliates with content, ideas, catch phrases, and audios to maximize success.
Sounds like a match?
Apply below and let's get the party started!
Apply Here